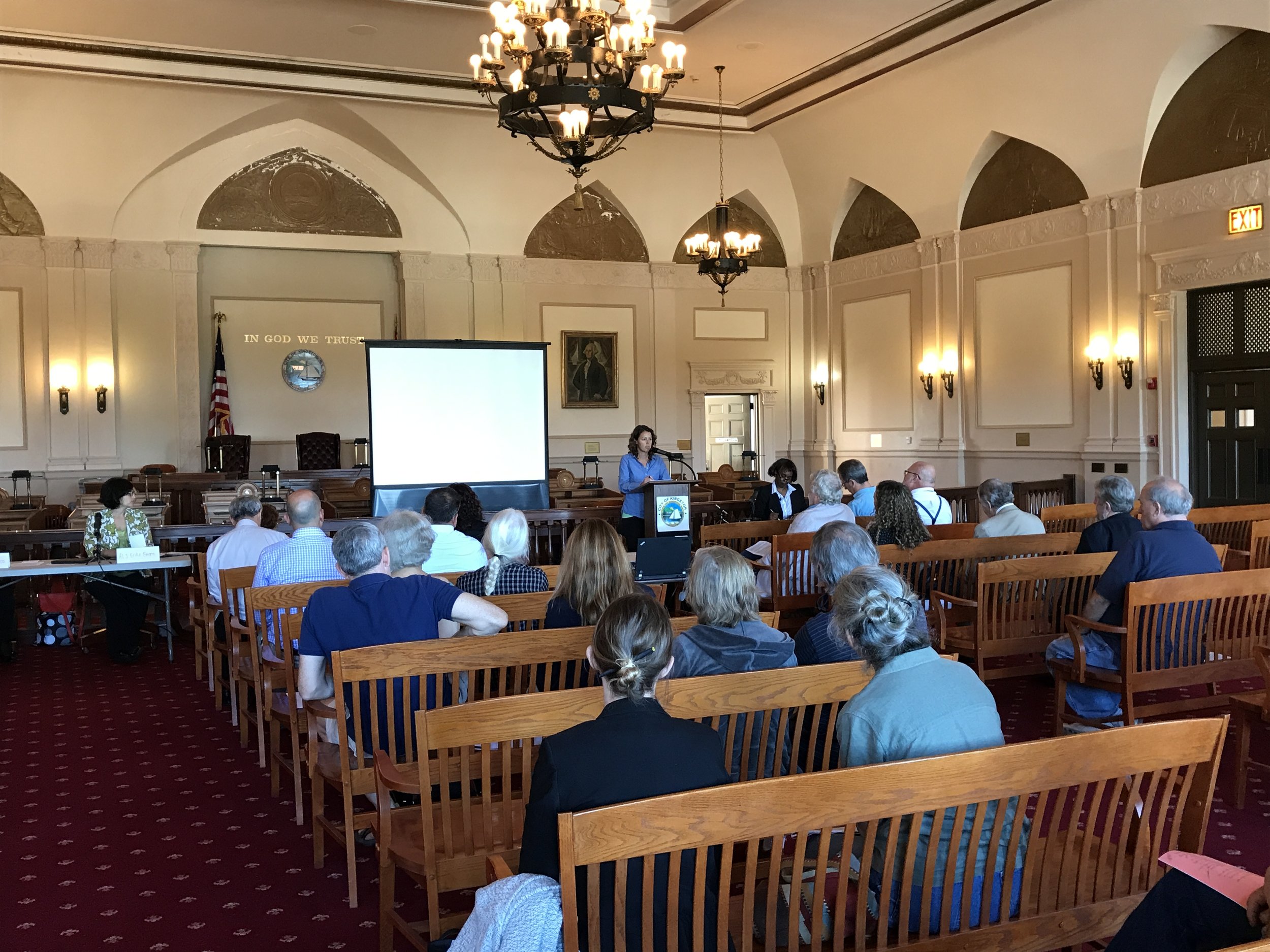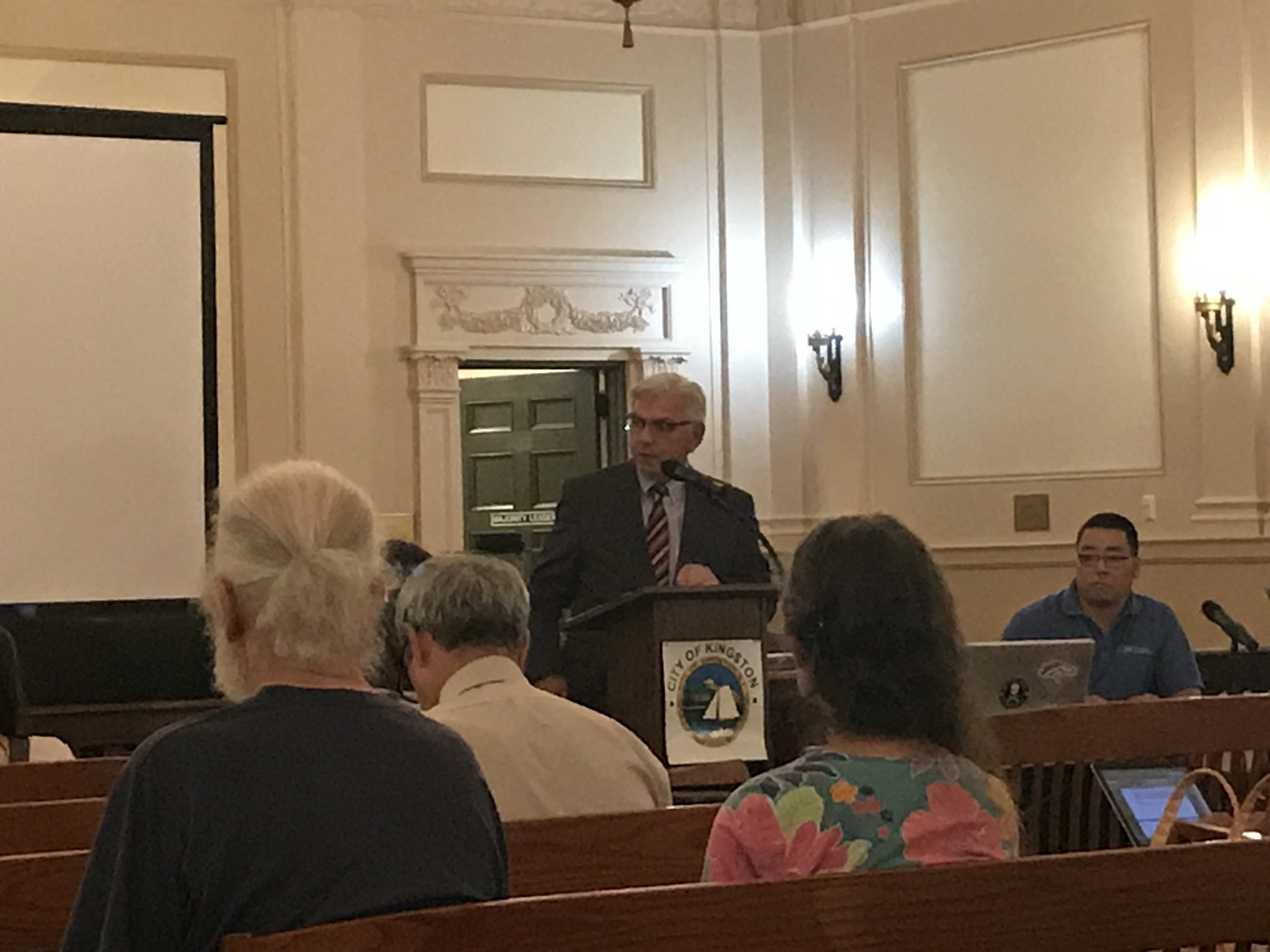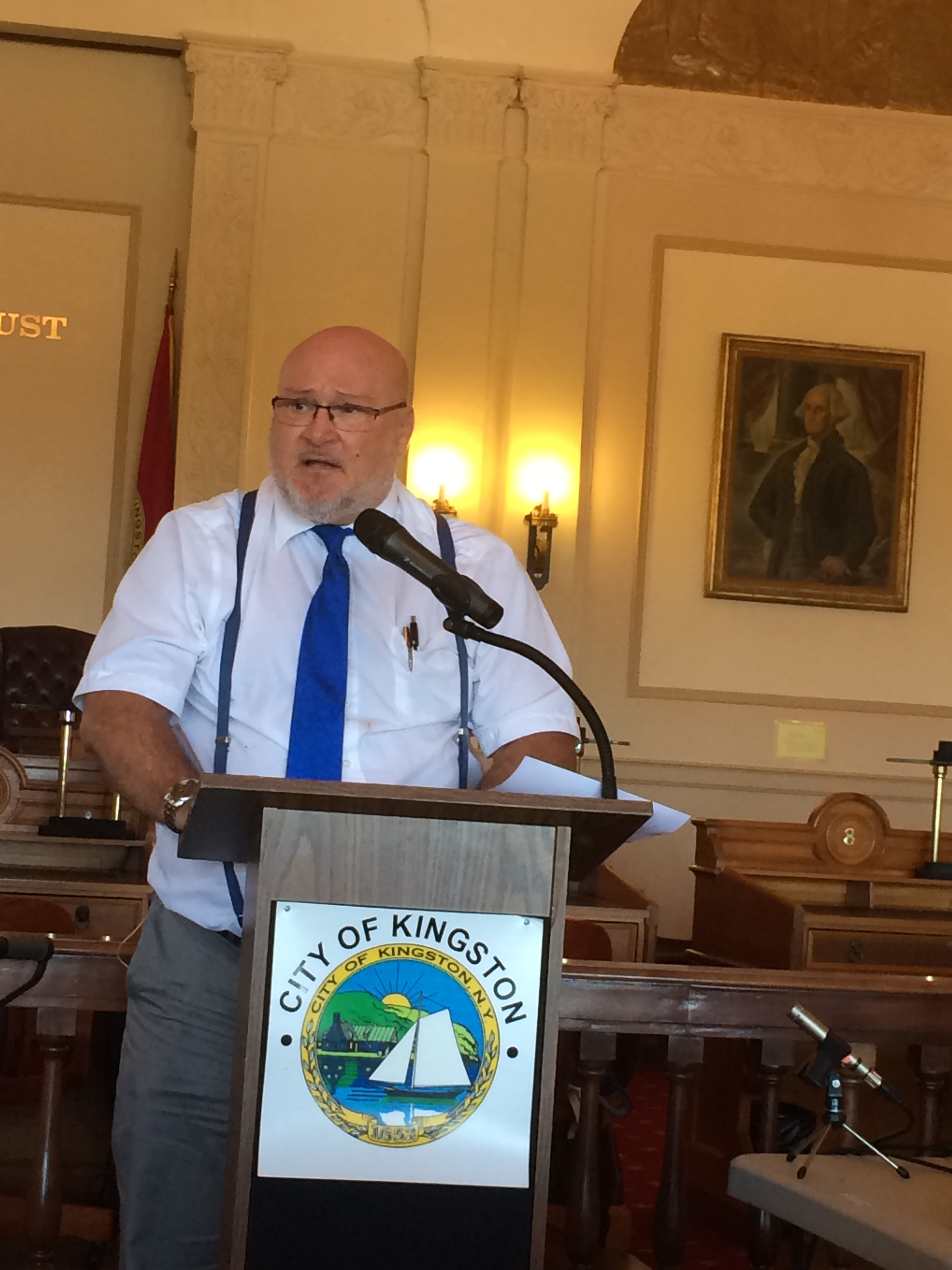 On Tuesday, October 10, about 100 people turned out at Kingston City Hall for two public hearings held by the NYS Public Service Commission (PSC) seeking comment on Central Hudson's proposed rate plan, which includes a significant hike in electricity and gas prices. The hearings drew a diverse crowd, with 34 statements made by elected officials, business owners, environmental organizations, and concerned citizens at all income levels that were critical of the proposed rate hikes as well as various components of the utility's spending plan.
There were a number of key issues that were repeated by speakers throughout the day, including:
The proposed increase to fixed rates is unjust. The already too high fixed rates prevent customers from making any meaningful changes to their electric bill through energy conservation. And low-income residents, already struggling to get by and facing unexpected cut-offs, cannot afford to pay even higher rates. Fixed charges must be lowered, not raised.
Central Hudson is not doing enough to incentivize the shift to electric vehicles, and its current time-of-use rate and proposed "service size charge" actually do the opposite.
A $36+ million Central Hudson employee training center is unnecessary when there is already ample opportunity to develop training programs by partnering with community colleges and local school districts.
Central Hudson has failed to deliver on promises made by the company as a consequence of its acquisition by Fortis, a Canadian-based multinational holding company. Their requested increase in their profit rate (Return on Equity) from 9% to 9.5% is not justified and not deserved.
Not enough notice was given of the Kingston hearings, and more public hearings should be scheduled to allow Central Hudson customers the opportunity to voice their concerns.
You can read the statements made by CLP members here:
Two more hearings will be held at the Newburgh Town Hall on Monday, October 16, at 3 pm and 7pm. Information sessions will be held in the hour preceding each hearing, at 2 pm and 6 pm.
If you were unable to attend the Kingston hearings, we urge you to submit a written statement on the PSC website for case numbers 17-E-0459 and 17-G-0460. Click on the "Post Comments" button in the top right corner.